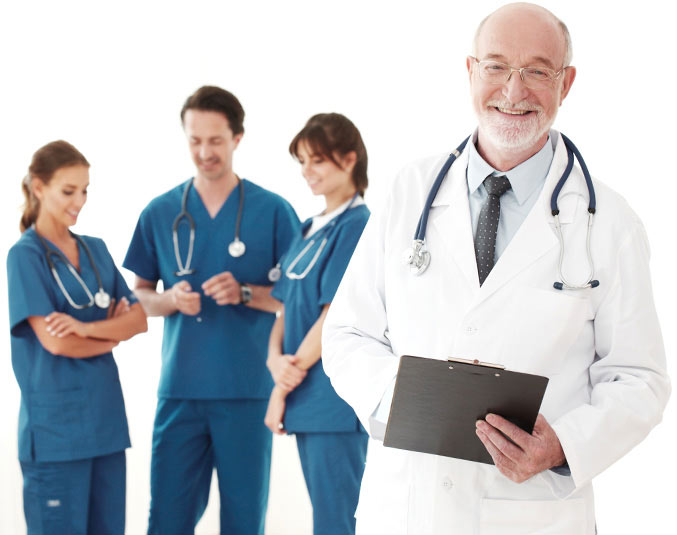 Forget the pharmacy when you're looking for effective health benefits. We're a CBD-ceutical company that believes in providing consumers with access to safe CBD-based options for overcoming the negative effects of the aging process. Our products are designed to be quickly absorbed for maximum benefit without the complications or discomforts that are standard fare with typical supplements.
Manage Your Health with CBD Oil Products
Innovative and effective CBD Oil products from MedCBDX
The world of managing the normal aging process and the related health challenges it brings is evolving. Today, relief can be found outside of the medicine cabinet with safe, alternative CBD products that help relieve the common aches and pains associated with the aging process quickly and safely, without the negative side effects and high costs that so often accompany typical treatments. At MedCBDx, we're dedicated to providing consumers with better options to handle their own medical needs, and you'll find it with cannabidiol (CBD).
CBD oil is becoming increasingly well-known for its ability to help fend off the negative effects of aging. For individuals who suffer from the common aches and pains that result from the normal aging process in their joints, muscles and nerves, CBD offers a safe and effective way to obtain relief. CBD oil is a naturally occurring compound produced from the industrial hemp plant. Unlike marijuana, CBD won't make you feel high or change your state of mind. Instead, CBD oil assists your body to naturally overcome the health challenges that the normal aging process delivers.
Our Products
We're proud to be at the forefront of innovation when it comes to CBD oil for pain relief. Our unique products are specially designed to efficiently deliver relief, with delivery methods that work more rapidly than most oral CBD oil supplements.
The Benefits
MedCBDX CBD Gum is unlike any other CBD product you'll find on the market. Our patented chewing gum absorbs more than five times faster in your system than ingested tablets, capsules, and liquids, and is easy to take discreetly. The CBD gum delivers a fast and effective dosage of CBD oil that is absorbed through your oral mucosa instead of your digestive tract where it can become less than 10% bioavailable to your body, meaning you get better relief faster and with less discomfort.
MedCBDX CBD Lozenges are similarly portable, discreet, and easy to consume. The CBD lozenges dissolve in your mouth like a breath mint, and can be safely taken throughout the day as desired. They're a fantastic alternative to difficult to swallow pills and other standard oral means of CBD consumption, and provide all of the benefits of CBD oil in simple lozenges that dissolve easily in your mouth.
Fast Absorption
Up to 5 times faster than conventional oral dosage forms
Consumer Friendly
For the 40% of people who do not like swallowing any type of pill
Convenient & Discrete
No liquid required for chewable and lozenge products
Highly Bioavailable
Buccal absorption avoids first pass metabolism
CBD – Inflammation and Pain Management
Too many people suffer from persistent, debilitating pain without information on natural methods of pain relief. But the other options – either living with chronic pain or dealing with the side effects and health consequences that often accompany pharmaceutical pain medications – aren't great alternatives.
The secret to CBD's effectiveness is in the way it interacts with our own endocannabinoid systems. Your body has cannabinoid receptors in the nervous system, immune system, connective tissues, and other areas, all of which serve as natural means of inflammatory control and pain reduction. But for many, these systems are out of balance. Introducing CBD oil to the body helps get the body's endocannabinoid system back in working order.
Pretty much any consumer can benefit from CBD's wellness properties, particularly those who are dealing with the aches and pains that result from the normal aging process in their joints, muscles and nerves. CBD has been determined to be a safe alternative for consumers, and is becoming an ever more popular choice for managing and finding relief from the aches and pains most people experience.
"MedCBDX fills a consumer need with in-house expertise developing products that taste good and that have a good mouth feel. Whether it's chewing a gum or tablet, or sucking on a lozenge or mint, MedCBDX provides a much better experience than swallowing another pill."
"I tried the gum to see if it would effect my minor aches and pains and was surprised to find that it relieved my 'old lady' ailments."
"In a week, the MedCBDX gum let me swing a golf club again without a fear of my back acting-up – I had my best round of golf in three+ years!"
Just Ask
Our Customers
Hear from our customers who tried MedCBX and found positive results.
Whether you have a question regarding our products, would like to solve a problem, or just want to let us know how we did, use the form to send us a message and we'll get back to you shortly.
Contact Information
MedCBDX
10711 Gilroy Rd.
Hunt Valley, MD 21031
Follow Us