Does CBD Work? 
Just See What Our Customers Have To Say
Many have asked, "Does CBD work?" Instead of us telling you how much this product will change your life, just read some CBD oil testimonials from actual customers, and take it straight from them. With some of the best CBD products on the market, we aren't afraid to back-up our claims with real, satisfied reviews. Customers who have tried our gums and mints have been able to reclaim lost passions, find autonomy over their lives again, and enjoy the simple pleasures once more without experiencing chronic pains.
We invite you to read through all our testimonials, and see for yourself how MedCBDX gum is truly the best way to take CBD.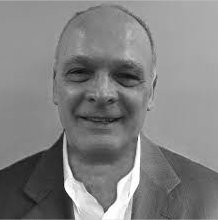 Bob Estey, CEO of MedCBDx
Interviewed by Cincinnati's own Bill Cunningham of WLW 700
"I tried [the CBD gum] and three days later, I felt so much better. And for the last three years, I've chewed one piece of CBD gum every day and still feel great."
Teri – Ohio
"I tried the gum to see if it would effect my minor aches and pains and was surprised to find that it relieved my 'old lady' ailments."
Phil – Cincinnati, OH
"In a week, the MedCBDX gum let me swing a golf club again without a fear of my back acting up – I had my best round of golf in three+ years!"
Frank – OH
"I decided to try MedCBDX gum about three months ago hoping it would reduce the frequency of my almost daily flare ups. My expectations were low since none of the prescribed daily preventive meds I've taken over the years have helped. The CBD gum has clearly made a difference, reducing the number to 2 per week. My doctor told me the cause of the episodes is complex and can be due to many factors. So I can't advocate CBD gum for other sufferers, but it's been a godsend for me."
Get Relief Today
If our happy testimonials have convinced you, head over to our product page, and shop our CBD-infused gums and mints today.