Does CBD Work? 
Just See What Our Customers Have To Say
Many have asked, "Does CBD work?" Instead of us telling you how much this product will change your life, just read some CBD oil testimonials from actual customers, and take it straight from them. With some of the best CBD products on the market, we aren't afraid to back-up our claims with real, satisfied reviews. Customers who have tried our gums and mints have been able to reclaim lost passions, find autonomy over their lives again, and enjoy the simple pleasures once more without experiencing chronic pains.
We invite you to read through all our testimonials, and see for yourself how MedCBDX gum is truly the best way to take CBD.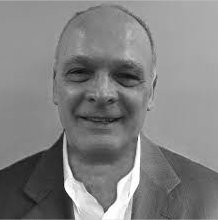 Bob Estey, CEO of MedCBDx
Interviewed by Cincinnati's own Bill Cunningham of WLW 700
"I tried [the CBD gum] and three days later, I felt so much better. And for the last three years, I've chewed one piece of CBD gum every day and still feel great."
"I tried the gum to see if it would effect my minor aches and pains and was surprised to find that it relieved my 'old lady' ailments."
"In a week, the MedCBDX gum let me swing a golf club again without a fear of my back acting up – I had my best round of golf in three+ years!"
"I decided to try MedCBDX gum about three months ago hoping it would reduce the frequency of my almost daily flare ups. My expectations were low since none of the prescribed daily preventive meds I've taken over the years have helped. The CBD gum has clearly made a difference, reducing the number to 2 per week. My doctor told me the cause of the episodes is complex and can be due to many factors. So I can't advocate CBD gum for other sufferers, but it's been a godsend for me."
"Really like the gum, easy to use and take/travel with. Thank you for an amazing product."
"I tried the mints and I honestly can say they relieved the pain from my wrist. Great product!"
"Wonderful alternative for instant pain relief!!"
"I heard about this product on the radio and gave it a try. After a few days of using it my morning aches and pains in my joints were gone."
"I have severe rheumatoid arthritis – and I have been using the MedCBDx Gum for 10 months. I am walking, so much better, since I have been on it! I wish I could afford to use 2 a day, I'm sure that would help me so much more! I hope to be able to stay on this amazing MedCBDx gum forever. THANK YOU MastiX!"
"I take MedCBDx lozenges and/or gum for my aches and joint issues. After some hip operations I've found moving about and doing yard work, housework or just taking a nice quick walk was pretty achy for my joints. I'd heard about the benefits of CBD oil for some people and thought I ought to try it for myself.
Bill Cunningham's radio show on Sunday nights is where I first heard of MedCBDx as to how it helped him and others in his family. I chew a piece of gum mid-morning and a mint a few hours before bedtime and after a few weeks found that I don't have as much stiffness after doing vigorous yard work, of course, I try not to overdo as well. So I plan to keep purchasing from MedCBD. I suggest others try it and see for themselves that it may help them as well."
"I chew a piece halfway thru my work day. Helps for those getting old kind of nagging pains. My knees, shoulder and back. I actually get mad at myself if I forget to put a piece in with my lunch. Love this stuff."
"I have tremors, possible Parkinsons … tremors not so much since I've been eating the lozenges…"
"Heard about MedCBDx on 700WLW Cincinnati on Willie Cunningham's show. Willie said it helped stop the pain in his wrists and back and thus took 3 strokes off his golf game.
I was hardcore kickboxer in Chicago for decades and the extreme physical activities eventually caused arthritis in my shoulders along with a torn rotator and torn bicep. I am 63 years old.
The pain was excruciating and keeping me from sleeping…..entered sleep deprivation which is not healthy.
Ordered the CBD gum and after about 5 days the pain was nearly gone! Not kidding…!!! Started to get great sleep again! Hooray!
And now over 8 months later the pain is still gone.
I can return to some construction work and other upper body activities.
Yep,,,,,I recommend this CBD gum to anyone."
"I have purchased the CBD gum for my wife who suffers from trigeminal neuralgia. The gum helps reduce some of the pain she feels from the disease and allows her to feel somewhat normal from the constant pain. The CBD gum has been a great find and I am thankful that your gum gives my wife some relief when the pain gets unbearable."
Ryan – West Palm Beach, FL
"I tried the CBD gum to relieve my post-workout soreness, and I gotta say it works pretty well. Was a little skeptical, but after chewing a few pieces, I felt very relaxed, muscles didn't feel as sore when I stretched them out. Good stuff"
"I have been using the CBD mint lozenges for about 10 weeks. They taste good but more importantly I notice a reduction in my lower back pain. The lower back pain is chronic and I plan to continue using the lozenges. I, also, believe the lozenges help me sleep better. I have sleep apnea and use a CPAP machine when sleeping. It is easier for me to get to sleep and stay asleep with taking the lozenges. In addition, I believe the CBD lozenges have not affected the other medication I take daily in any way."
"I noticed three obvious differences:
1. Clear breathing. My nasal passageway seemed to clear up and I can breathe easily through my nose after I chew the gum or take a lozenge.
2. I don't have aches and pains when I wake in the morning. I don't feel like an old man. (I'm only 47, but I'm a truck driver and my body takes a beating)
3. Dreams. I have pleasant dreams while sleeping. Also, I feel refreshed when I wake up; I get a better nights sleep.
These differences were obvious.
Note: I have passed 2 drug tests already. (My job requires a clean urinalysis)"
"I've been using the gum and it helps me stay focus. I am now using the mints to transition from using the CBD oil from another vendor. The mints and the gum travel better for me.
I have my mom using the gum and it's easy for her no measuring the mess no spills."
"I have had 3 different surgeries on my back and still have pain . This helps so much and has changed my life. I no longer wake up every night with back pain."
"I suffer from gout and arthritis. For that reason, I tried this item and approve its use for said pains."
"This is my 3rd bottle I am 60-year-old male I have a lot of joint pain I have arthritis and bad back It's doesn't fix the injury of my back but it does make the rest of my body feel much better, almost young feeling."
"I have been using CBD gum for several months and have kept my stenosis liveable. Not only that, we had a shipment problem that was rectified immediately. I love your product and your company I've recommended you to several friends that have had success with other of your products. Keep up the good products and great service! I am a very happy customer!"
"I have had back and right hip pain for years and I heard about your gum on Willie Cunningham radio show and I tried it and it took the pain away in my right hip. Ohio has taken all my other medication away and I didn't know where to turn until I heard about your gum. I was a nurse for 35 yrs. and was hurt from lifting people.
Get Relief Today
If our happy testimonials have convinced you, head over to our product page, and shop our CBD-infused gums and mints today.